Read or Leave Reviews for Grapewell Stormwater Consulting.
We are including links to review us on Google, or to write a review to be displayed on this website.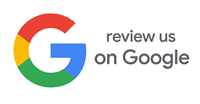 Grapewell Stormwater Consulting
Average rating:
4 reviews
Aug 4, 2022
Excellent Service
City & State:
Baltimore Maryland
Ben and Stephen have, and continue to provide excellent service to meet all of my needs. They answer questions in a prompt, professional manner, and will go above and beyond to assist. They provide help from start to finish, and depending on the customers skill level, will tailor services to fit anyone's needs.
Nov 3, 2020
We knew WAY back!
City & State:
Baltimore,MD
Have you ever met someone and just knew they would be in your world for a while, we did when we met Ben from Grapewell Stormwater!! Super friendly, very diligent and knows his stuff when dealing with the difficult permits and keeping yourself/company in compliance. Cheers to another great year with Grapewell (: Thank you Ben!
Google Review by Luke Bryant
Oct 9, 2019
Money Well Spent
City & State:
Baltimore, MD
Money well spent....Maryland stormwater regulations are complicated enough but with Grapewell Stormwater Consulting we were ready.

They provide us with 3rd party stormwater sampling, quarterly walkthroughs, and ensure that our SWPPP is up to date. Grapewell also enters our results into the EPA website and we go behind them and sign/submit the results. Grapewell provides peace of mind that we are compliant.
Google Review by Cristal Cole
Sep 16, 2019
Highly Recommended
City & State:
Rockville, MD
Grapewell Stormwater Consulting, Inc. has done a remarkable job in assisting us with our Stormwater Pollution Prevention Plan requirements. They are very attentive to our needs and have guided us through the MDE inspection process with positive results. I would highly recommend them to anyone seeking stormwater consultants that can deliver tailored results in a timely and efficient manner. It is a pleasure to work with them!